Shelly Mars, Director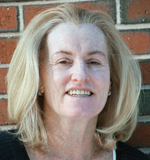 Shelly has been involved in organizing and running adult and junior tennis programs since 1984. As director of the Brookline Tennis Academies at Pine Manor College, Shelly oversees a day camp for children ages 4-16 years of age, weekend camps for adults, private and semi-private lessons, and group lessons for both adults and juniors during the spring, summer and fall months. Prior to the Brookline Tennis Academy, Shelly was the director of the Brookline Recreation Tennis Program, a program she created, developed and operated from the summer of 1984 through the spring of 2006.
Shelly's coaching experience also includes two years of NCAA Varsity Men's and Women's tennis teams for Newbury College.
Qualifications:
Bachelor of Science in Physical Education with an emphasis in Exercise Physiology and Adaptive Physical Education
New York Teacher Certification, K-12
United States Professional Tennis Association Certified, Professional 1
USTA Member since 1985
Professional Ski Instructors Association Alpine Certified, Level 1
Played top-level Division III Collegiate Varsity Tennis
Rodrigo Mendez, Head Pro, USPTR Level 1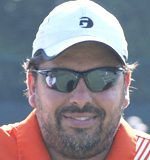 Rodrigo Mendez is one of the most dedicated, responsible and motivated teaching professionals in the New England area. He brings twenty years of experience instructing players of all ages and different abilities. He is able to conduct private and group lessons for all abilities to both children and adults. Coaching experience also includes two years of NCAA Varsity Men's and Women's tennis teams for Suffolk University. Rodrigo has also been the Sports Director for the Ward After-School program since 1994.
Joseph Smith, USPTA Level 1

Joseph was the Assistant Director of Tennis at the Boston Sports Club in Wellesley since 1999. He was responsible for 7 women's teams with over 80 players. He was also the Director of their Junior Program which includes evaluating and placing children into the appropriate classes, hiring coaches to help with the program, and teaching several classes from tiny tots to tournament players.
Junior Academy Counselors
The Junior Academy staff is a talented group of Counselors that have grown up being a camper with the Brookline Tennis Academy. These Counselors understand our approach to teaching, understand the daily schedule and truly loved their experience with us and want to share this unique experience with our campers.